Why You Should Sell Beats Online
#1.

 Make money off your talent
If you love making music, work on getting paid off your passion so you can work for yourself. Others have done it, and you can to instead of working at a job you don't like.
#2.

 It's never been easier to sell beats online
Because of the internet, you can sell beats all over the world, 24 hours a day, and this process can be automated once you set it up to collect cash.
#3. Feel good about helping people
There are people in need of quality beats, so you are helping people by providing a service. You following your dreams can help others accomplish their goals.
#4.

 Start a Music Business
If you can look at your beats as a "product" and yourself as a "business", you have an opportunity to generate some real income.
Some entrepreneurs spend months and hundreds of dollars trying to create a digital product to sell, but as a music producer, you can create a new beat in a couple of hours that you can sell that same day. You are in a great position to make money.
Related: 6 Digital Products Music Producers Can Sell Online
---
Where to Get Started?
Here are a few things you should consider before putting your beats online.
#1.

 Do You Have Quality Beats?

First, you want to make sure you are ready to sell beats.

So are your beats good enough to put online to sell?

3 Things to think about…

1. Has a music artist made music to your beats?

If no, why? Are you sure your beats are in the right song structure that is desired by music artist?

2. Have you received feedback on your beats?

Get feedback but not just from your friends who will give you polite answers. Find honest music lovers who will give constructive feedback so you can make better music.

3. Are your beats properly mixed?

When music artist listen to your beats are they mixed so they sound good on different speakers?

Don't let the 3 things above stop you from getting started with selling beats online, but you should consider the points above so you have the highest chance of success.

If you don't, you may not do as well as you like at selling beats online without good feedback and music artist interaction.
#2.

 Sample Copyright

Make sure that any samples you are using are royalty free so you don't end up with any legal problems in the future.
---
Online Beat Selling Options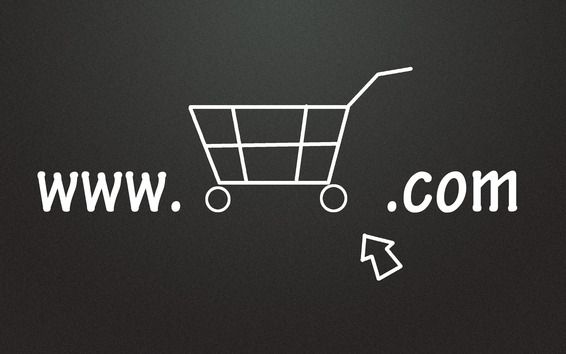 There are tons of online options for you to use to sell beats, but which is best for you?
Available Beat Selling Options:

Join Beat Selling Communities like:

Airbit
BeatStars
SoundClick
Rocbattle
PMPWorldwide

Create a Website to Sell Beats
Check out this beat selling website template.
There are both pros and cons to each option.
Beat Selling Community Websites 
Pros
&
Cons
Pros
These sites are fast and easy to set up.
These sites get traffic to their homepage. ( But not directly to your profile )
They offer music communities to connect with.
Customers come to the site to buy.
Cons
It's less professional.
You are limited to a 1-page profile that pretty much links to other music producers, which you are competing with for sells.

BeatStars allows more than one page, but it still links to your competition.

Way too many music producers. For example Roc Battles has over 100,000 music producers you are competing with.
Low beat prices. If everyone else is selling beats for cheap prices, you will have to lower your prices to compete. Roc battles starting price is $15.00. During promotions, beat prices can be reduced to below $13.
Monthly fees can get high.
These community beat selling websites are usually cluttered with tons of distractions.
You don't get a full website.
Limited page customization.
Creating a Beat Selling Website 
Pros 
&
 Cons
Pros
Your website will focus on you and your music, not your competition.
You have control over the appearance and the experience the visitor will have on your website.
It's more professional. You will look like a real business and a serious music producer.
You control your brand.
You control the users' buying experience.
Have your Facebook, Instagram, Twitter, and YouTube updates all in 1 place.
Search Engines – Get traffic from search engines to your beats.
Collect data – Track the number of visitors, social shares, sales, search engine visitors and more.
Have a custom domain name.
Cons
Upfront cost – It will cost money for a domain, website hosting, and design.
Time-consuming – Depending on your needs, creating a website can take more time.
Confusion & Frustration – If you have never created a website, some things will be new to you, and this can be frustrating if you don't have helpful instructions.
Website Traffic – You will have to work on generating website traffic, which can take some time.
---
So which option should you choose?
The answer is to pick both options!
2. Use Online Communities to Promote Your Website!
A professional website should be your long-term goal.
Your website should be used for:
Selling beats and products.
Promoting music services you offer.
Collecting email addresses to market too.
Articles or blog updates you can share on social media.
Building your brand and audience.
Think about your long-term goals of how to succeed.
Use beat selling communities to get your beats heard and connect with music artist.
Use those sites to bring them to your website to build a relationship and sell beats.
Tutorial: How to Create a Website / Create a WordPress Website
Website Template: Beat Selling WordPress Template – Sell Beats and digital and physical products.
---
Beat Selling Communities Basics:
Claim your music name on all of these sites
Be consistent with the name and spelling
Add your best beats on the beat selling communities
Link all your profiles to your website
Promote Your Website & Beats:
---
How to Sell Beats Online Articles
Below is a collection of links to help with creating a website, beat selling tips, beat pricing, industry insight, and much more.
Website Related
Beat Selling Tips

Beat Pricing Tips
Branding Tips for Music Producers
Music Industry Insights
Making Beats
---
19 Beat Selling Tips
Here are some helpful beat selling tips you should test out.
Add the best beats to the top of your beat player – If someone clicks the first 3 beats and doesn't like them, they probably won't continue to listen.

Keep Beat Names Simple – Keep the beat names simple and easy to remember.
Include music artist names and beat type in the beat names – Some music artist are searching for specific types of beats, so this can help with getting beat plays.
Limit the number of beats – People have short attention spans, so there is a low chance anyone will go through 200 beats.
Choose quality over quantity – It's better to have 30 great beats that people will want to buy, rather than 100 just okay beats that no one wants.
Re-market to previous customers – It can be hard to find good paying customers, but if you can get them to buy from you once, there is a good chance you can get them to buy from you again because you know they will pay for quality beats instead of just asking for free beats.
Keep your beat selling website simple – Too many links, images, and graphics can be overwhelming and distracting to your customers. Set very basic goals of what you would like to achieve.
Build relationships, don't just focus on selling
Know Your Target Audience – Once you have the record, the next step is to understand where you could go with this record. You can't play a rock record for Tyrese. You can't play a slow ballad for 50 Cent. You have to understand what you're dealing with and know where to play it.
Network – I'm sure you have heard this before. It's not what you know, it's about who you know. You have to get your foot in the door, and meeting those right people can expose your music to the right person. So give your music to everyone, rappers, singers, managers, engineers, songwriters, musicians, etc. It's a small world, you have no idea of who some people off the street may know. When you're out networking, please make sure you have the essentials like a business card handy with a name, current phone number, email address and a professional web address to stand out.
Get Good Representation – You need a manager or a lawyer. Whoever that is going to run with your beats has to be someone credible. At the end of the day, it boils down to who's representing you. Do your research, when you read an album, see who's the manager behind these artists, and reach out to them.
Work Hard – Be relentless, on call 24 hours, and go with different ways of selling beats. You could give it to an artist, a manager, a lawyer, and A&R. If you're shopping beats without a manager, what is gonna make an manager or lawyer listen to your beats? Be Creative.
Make Beat Making Videos – Some music producers may not want to get in front of a camera, but making videos and sharing knowledge can help you to get exposure. There are many people online who want to learn. These people can become fans and potential customers. In an interview with Boon Doc, he shared posting videos on YouTube helped tremendously with getting exposure. "People are posting and discussing my videos all over the internet." He also shared posting videos helped increase beats sales, finding new music artist to collaborate with, and big names like Ryan Leslie getting in contact with him. YouTube music maker Ronald Jenkees has over 385,000 subscribers. So creating videos can help with getting exposure.
Participate in Music Forums – I have been in many music forums where individual producers have built great names for themselves. They do this in a couple of ways like having great answers to people asking questions, sharing music making tips, giving feedback, and producing good music. Participating in forums also allows you to keep updated with what is going on with music, learn new techniques, and get feedback on your music. In the music forums try to be helpful and build a good name for yourself.
Give Away Free Beats –  People love free things. Free is an excellent way to get someone's attention. Many music producers offer free beats in exchange for an email address. Once you get someone's email address, you can market to them to try to get them to buy beats.
Promote! Promote! Promote! – Put a web address in your email signature, forum signature, social profiles, and on blogs when you leave a comment in the URL section. This helps me a lot, I leave a comment on other music blogs, and I can see traffic coming from all kind of sites because of it.
Be Everywhere – Make your beats available everywhere. You don't know where people may come across your music. Utilize sites like Airbit, BeatStars, and Soundclick along with social sites. Make your music available online to listen to, and easy to buy. I recommend using all those sites to promote your website.
Join Online Beat Battles – Websites like Roc Battles have sections for beat battles that allow music producers to show off their talents. Every win you gain more points and the more points you get the higher you will show on the producer charts and get more exposure.
Don't Be Overly Protective of Beats – I know way too many music producers that are overly protective of their beats. If you plan on being a success in the music industry, those one or two beats should not be held on too like these are the beats that will determine your music success. Your skills of being able to continuously create good music is what will determine your success. Like Rsonist from the Heatmakerzs said in this video, your beats won't be heard in your house. Get them into everyone's hands that you can put them in because you don't know where it will get you.
Automate Your Beat Selling Business
Your customers want instant beat downloads.
Increase customers trust by letting them know they will get their beat purchase right away.
You don't want to send beats manually, it will take up to much of your time.
With an automated website you can focus on making beats, marketing, and making money.
Keep up with your competition, many beat selling sites offer instant beat downloads.
---
How to Get Your First Beat Sell
Here are some of the best tips on how to sell your first beat left in the comment section.
Make Personal Connections – You have to make personal connections. This is the best way not only to get your first sale. – Crescendobeats
Offer Free Beats – I gave away a free beat, which led to a music artist buying 5 beats from me months later. – Kyle Smith
Message Music Artists Directly – I got more first beat sale through Soundcloud by messaging rappers if they are interested in my beats and if you ask me that's the best way to have a paying customers for life! – Teodor (TED0BEATS)
Follow Current Trends – Listening to the newest / hottest songs at the moment to create something catchy to attract artists to buy it. – Kevin Nguyen
Use Acapellas – Letting people listen to my mixtapes, I would use acapellas over my beats and once they knew it was a made beat they liked them. – Chris
Build Trust – To build trust you need to build a relationship with an artist. – Teodor
Focus on Quality Beats – My tips for all of you out there is to stay focused on your productions. I posted beats to my SoundCloud and YouTube, when someone contacted me about purchasing a beat of mine. – Aidan
---
Email Marketing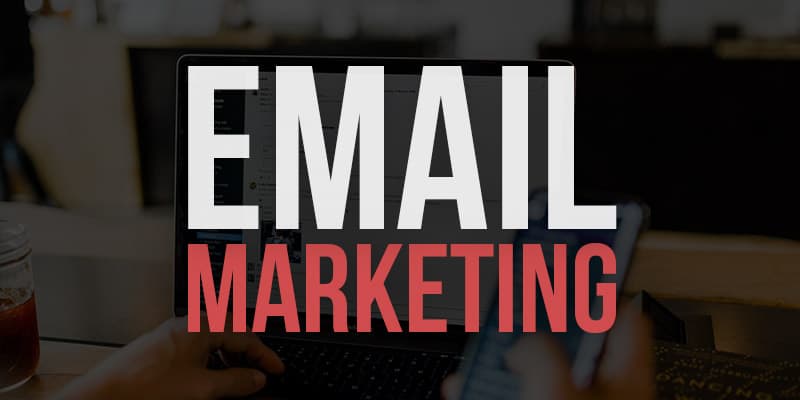 Here are a few reasons why you should build an email marketing newsletter.
Social sites will come and go, but if you have an email list you don't have to worry about losing all your fans on one specific social website.
Benefits of Having an Email List
Direct Communication – You can send updates directly to your audience. On social websites, you post information and hope your audience comes across it. With email marketing, your content is sent directly to their inbox.
Build Trust – By sharing helpful information with your audience you can build trust for your name and brand.
Email Data – With email marketing you can track click-through rates ( CTR ), email open rates, and conversions. With this information, you can learn and improve your marketing to understand what is working and what is not.
Automate Emails – You can set up emails to be automatically sent once someone signs up for your email list. This will allow you to send out emails for a couple of weeks without you having to do much after your initial set up.
Tips by KC Beatz
Email Marketing Software Options:

AWeber – Spend less time marketing and more time growing your business with automated follow ups and quick, easy design tools.
MailChimp – Simple interface and allows you to build an email list up to 2,000 people for free.
Tutorial: How to Give a Free Beat Download to Email Subscribers
Email Related
---
How to Be More Professional Online
Here are 9 tips on how to be more professional online to help you sell more beats.
Create Social Pages for Your Music Brand – You can have a personal profile on social websites where you can be more personal, but also create a fan page for your music brand where you are more professional promoting beats on Facebook, Twitter, and Instagram.
Stop Writing in All Caps – Some readers take all caps as being angry and it can be annoying to read.
Write Complete Words – Be more professional by writing complete words and sentences.
Limit Slang Use – Speak properly to not turn off new fans and potential customers.
Use Spell Check – Check all your writing for spelling errors.
Limit Profanity – Just like slang this can turn off new customers.
Use Quality Images – Invest in high quality and professional graphics when it comes to your online branding.
Be Consistent – To build a fan base you need to be consistent with posting content.
Be Cautious of What Your Share – Be careful of what you post and share online because you don't know how others will interpret it.
---
6 Reasons Why Producers Fail at Selling Beats Online
Wrong Mindset – You need to believe you make money from selling beats. You need to know that there are people online making good money selling beats and you can do it also.
Expecting Results Without Hard Work – If you want to succeed you will need to work hard. Don't just expect beat sells to just come to you.
Limiting Customer Reach – Take advantage of all the online beat selling markets to find customers. Offer music services as well to help increase your income.
Poor Marketing – Work on effective marketing for your beats and not spamming people.
Not Interacting with Music Artist – Music artist are your customers. You need to work with music artist and build relationships. Don't just tag them on Facebook and spam them with social media post.
Not Taking Action – If you learn something new like marketing techniques, take action, and learn so you can improve the technique to make more money.
---
Don't Just Sell Beats, Sell Experiences
KC Beatz shares a few tips on not just selling beats, but creating an experience for customers to build a stronger relationship to get repeat customers.
As a music producer, you should sell more than just beats. Build long-lasting relationships because those customers can come back to you for more beats, tell other music artists about your beats, and can open more doors for you and your music.
Once a customer buys from you, there is a great chance they will buy from you again if they are happy with the service you provide.
Beat selling tips suggested in the video
Offer suggestions on where they can get graphics created
Offer a music artist guide
Ask if they have their business set up
Tips to help get repeat customers
Over-deliver – Give your customers more than they are expecting. Be helpful.
Be personal – Talk to them like real people and show you want to help. Don't be spammy and constantly trying to sell something.
Feedback – Pay attention to customer feedback to improve the experience.
Be an expert – Show your customers you know what you are talking about, so when they need music services, they come to you first.
Be easy to work with
Follow up with customers
Help your customers succeed and in return, there is a great chance you will succeed.
---
Should You Offer Free Beats?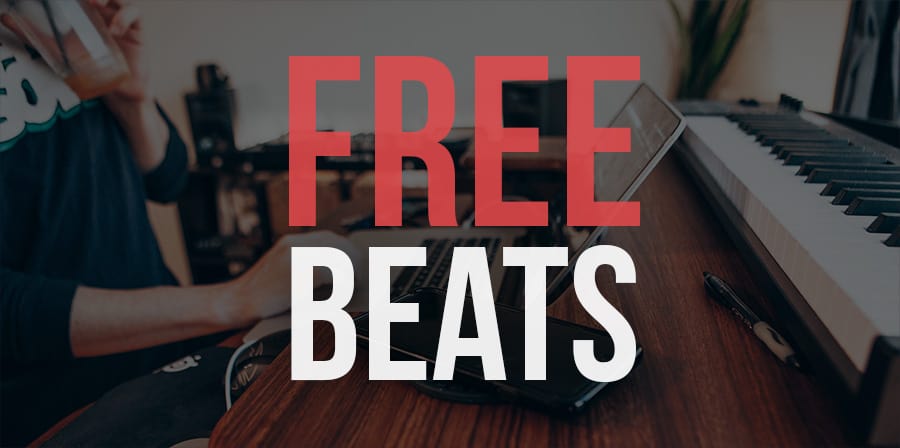 Offering free beat downloads allows potential customers to take a beat with them so they can write whatever they want, so they can decide if they want to buy the beat.
Tips For Offering Free Beats
Here are a few suggestions for dealing with free beats.
Include audio tags on all free beats.
Include terms and conditions on your beat selling website of what can and can't be done with the free beat.
Be clear on the beat limitations and that they don't own the rights to the beat.
Don't give away WAV or tracked out files for free.
Don't give away too many free beats. Selling beats is a business, make money off the service you provide.
Get something in return for your free beats, maybe require visitors email address to market to them in the future.
Here is a second opinion on free beats by DJ Pain1.
---
Album Placements vs Selling Beats Online
Here are the pro and cons of album placements and selling beats online.
Album Placements "Pros"
Leverage Music Artists Name – If you get a major album placement you can leverage a music artists name to help you get more placements.
Cash Advances – Major label music artists you will usually give a cash advance for a beat.
More Money Upfront – Major label music artists have higher budgets to pay more for beats.
Accomplishment – There is a great level of pride with getting a major album placement.
Album Placements "Cons"
It's Hard – Getting album placements is much harder. Each album has limited spots available and you are competing with a lot of music producers.
Legal Paper Work – You will probably need a lawyer for all the legal documents you will have to sign like music contracts, royalties, publishing, and more.
Music Artist Sitting on Beats – Not all music artist will pay a cash advance. Some will say they want a beat, but you have to wait until their album gets closer to being finished to find out if your beat makes the final cut.
---
Music Producer Poll Stats
We have run more than 40 polls and received over 9,500 votes on a variety of topics. Here are some stats from your fellow music producers:
43% Make beat CDs to promote beats.
45% of music producers spend 1 to 3 hours on a beat.
But in another poll, 33% said they spend 5 or more hours to finish a beat.
57% said they often provide hooks with their beats.
Only 18% blog to market their beats.
Only 16% have attended music production conferences.
50% Use live instruments.
44% Make only 1 to 2 beats per week.
18% of music producers make beat making videos.